Multi Function Black LIght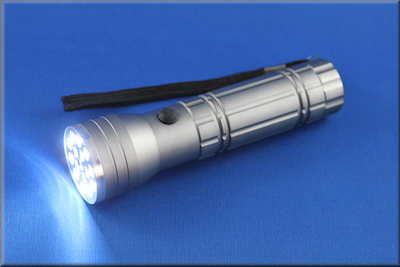 Have we got a treat for you. So often you need a white light to see what you just saw under the black light. And often it is nice to point out what you have seen with a laser spot light. This is one of those beautiful items that does everything - and does it well too. This has 5 LED black lights (395 nm) that shine with great intensity. This will show almost anything you need such as scorpions, cat urine, credit cards, well, you get the idea. Once you have found something of interest under the black light, you will want to take a look at it under regular light and see what it is. This is where you have 10 regular white light LEDs. One click of the switch and you now have a regular flashlight. If by any chance you want to point out something with a laser, the last click opens a strong red beam. All of this is in one sturdy aluminum housing. The LED lights are even protected with a metal sheild.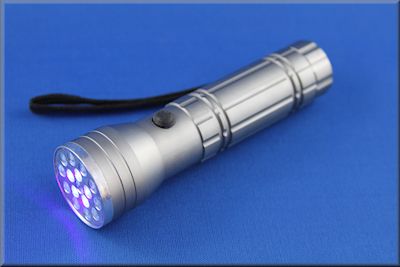 This is probably one of the coolest lights you will ever see. It is 5 inches long by about 1.25 inches, silver aluminum - and even has a loop at the end so you can easily hold on to it. It takes 3 AAA batteries (not included). This is a work horse that you will covet for a very long time.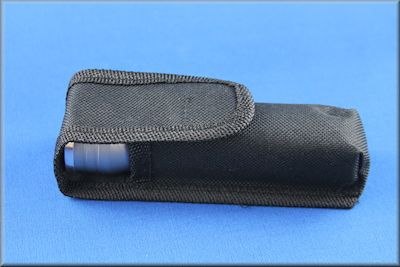 It comes with it's own carrying case. Put it on your belt, pocket or just about anywhere and you can rest assured that this is safe in its own safe container.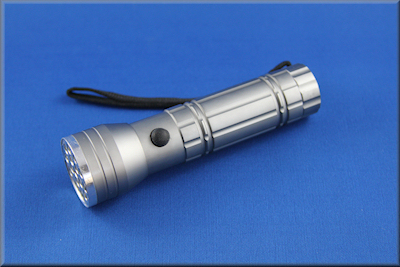 This has just about everything you ever needed - it like one of the swiss army knifes that has everything - except this does not look cluttered. This is certainly one flashlight that fits the bill when it comes to "jack of all trades master of everything."
Or you can purchase 2 lights