Ever wanted a jewelers loupe that would do everything? This is like the swiss army knife of loupes. This is a wonderful steel triplet loupe, 21mm, 10X that also has a light in it. One push and you can illuminate anything you look at with a a bright white light. Another push and now you have UV light - you can show those things that are not visible under white light.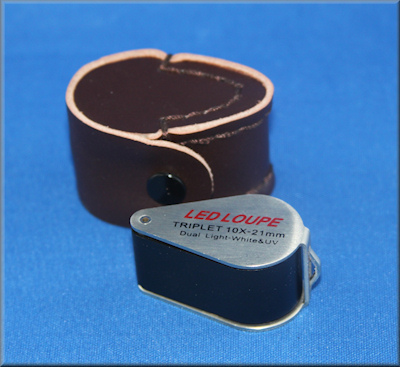 This versatile loupe even comes with a leather case to protect it. This is possibly the most versatile loupe we have ever seen. To make it even better, you will not find this loupe anywhere else, but here. This loupe is 1.75 inches x 1 inch at the widest points. Included in the leather case is a key to replace the battery if you ever use it up.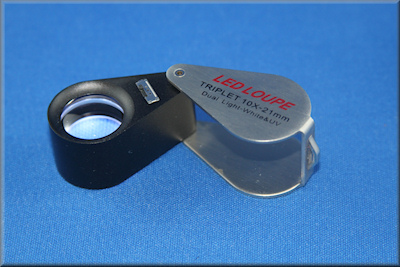 Copyright © 2022 Amberica West - All rights reserved.
(719) 258-9319